Olympus DS-9500 Manual: A Helpful Illustrated Guide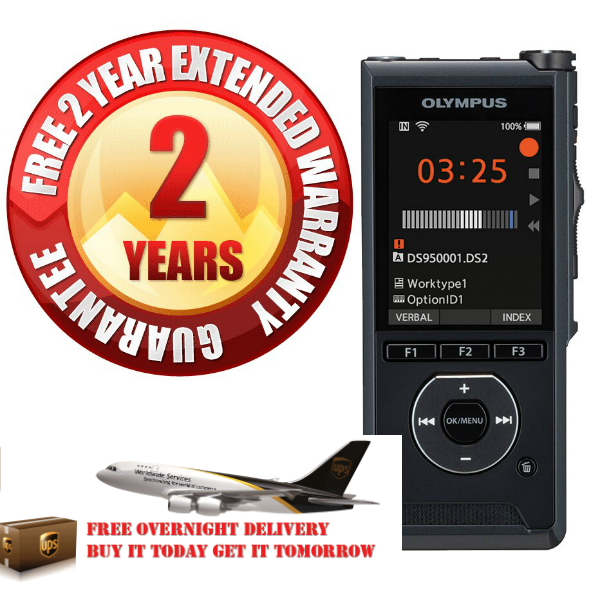 The Olympus DS9500 is a Japanese dictation recorder. This company makes a variety of dictation machines and the 9500 is made for lawyers, Judges, Doctors and professionals. This dictation machine is the best for utility and value. It uses 2.4ghz technology built in. It was a huge hit with lawyers and law firms. It has all the same features as the Olympus DS9000 plus wireless dictation transferring by email.
This article will clearly explain the functions and capabilities of this amazing dictation machine. The manual it comes with, is poorly translated, unclear, and not very easy to understand due to the poor wording and terminology used.
Features:
Supports wireless audio file transferring
Backward compatible with Olympus DS9000, DS9500, DS2600
Revolutionary Share on feature
Supports e-mail dictation through wireless networks
256 bit encryption, but beware it only works with the Olympus AS9000 transcriber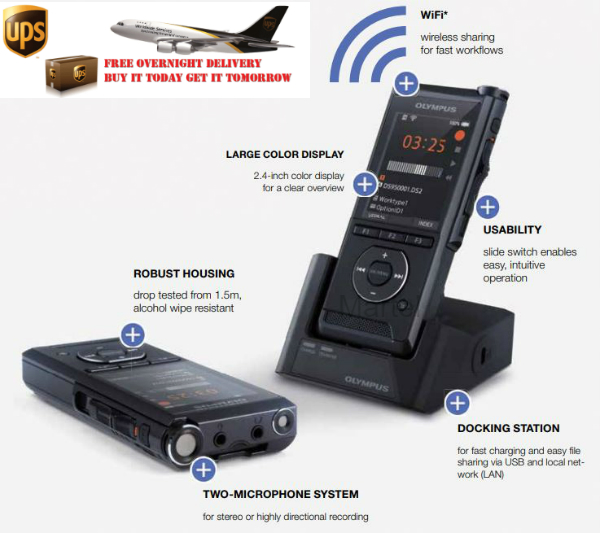 FIGURE 1 – Front view of Olympus DS9500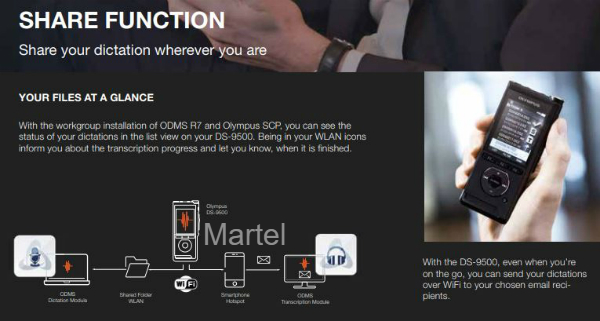 FIGURE 2 – BUTTON LAYOUT
BUTTON BREAKDOWN
MODE NEW BUTTON - This button allows you to break dictation files into separate files.
Rewind Double Left Arrows - All playback rewind while listening to your files.
Fast Forward Right Double Arrows- allows fast forwarding of the audio only during playback
Slide Bar Switch - (REC/STOP/PLAY/REV) this controller allows dictation and correction of your audio simply by sliding the bar back and forth.
OK/Menu Button - Enter button which allows settings to be saved.
Power On/Off - Turns unit completely off, will not wake up without hitting this button a second time. Not explained in the manual.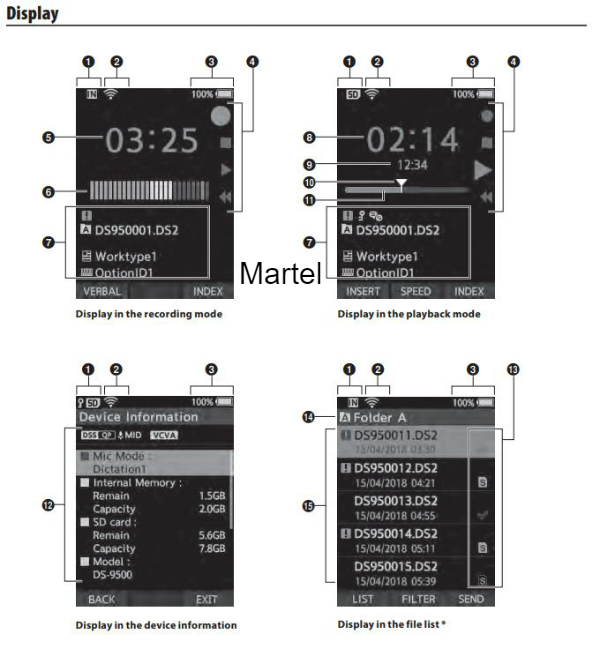 FIGURE 3 – DISPLAY LAYOUT
SETTING UP THE OLYMPUS DS9500
The Olympus DS9500 uses a lithium rechargeable battery. The battery is recharged while the unit is connected to a computer. To turn on, simply press the on/off button for 2 seconds. The first thing you want to do is press the OK/menu button. This give you a whole new avenue of features and settings. To enter the function sections, scroll using the up and down arrow, then press the OK center button shown above in Figure 3. Next hit the OK and you can be assured your setting is saved. Setting the time and date is the next important feature you will need to customize. If you do not set the time and date, your audio dictation files will not be searchable. Press the OK button and use the down arrow till you see time and date. Special information. You will need to be in the stop position on the slide switch, or you won't be able to save the time date settings. Lawyers dictation machine are growing in popularity.
There is one area in the Olympus DS9500 manual that is easy to understand. It's on page 32 of the Olympus DS9500 manual. You can share a dictation file via Wi-Fi. The feature is easy to use see Figure 4 below.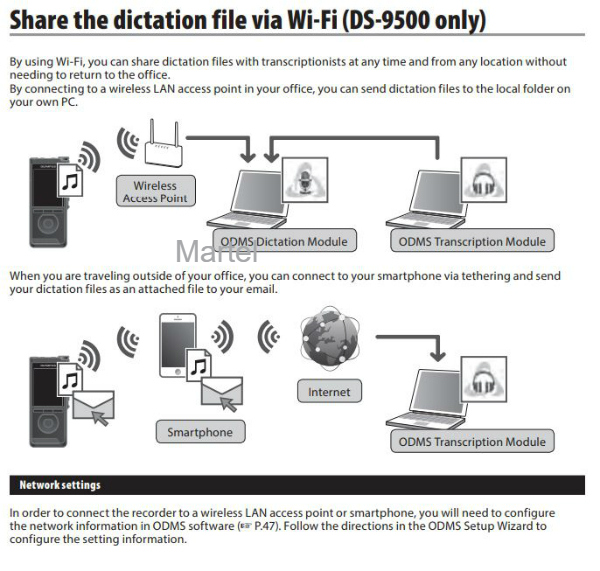 FIGURE 4 – Sharing the dictation file via Wi-Fi
The image in figure 4 shows the specific ways you can share the dictation files though a computer network.
Now you are ready to use the Olympus DS9500. I hope this helped.
You can purchase this dictation machine RIGHT HERE at Martel!!
If you have any questions or comments, please feel free to leave them below.
Also, be sure to check out Martel's helpful easy to understand articles.
Recent Posts
5 Things you should know about going to digital dictation machine equipment: All hand held dictatio …

Martel Electronics Sales is Headquarters is in Yorba Linda Here at Martel, we've been wan …

Does the Record speak for itself? You've got to get up to Judges Brown's courtroom and take you …